I don't support #banbossy
Shades of George Orwell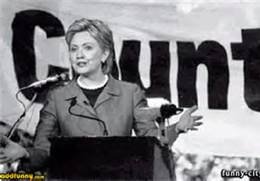 Taking a page out of George Orwell's
1984
– where words were banned by a totalitarian state to limit thought – Michelle Obama has thrown her weight behind a campaign to ban the word "bossy". Mainstream feminism's disdain for free speech is setting the stage for Hillary Clinton's tilt at the presidency in 2016. Just as

critics of Obama were labeled racists

for questioning his policies, Hillary's detractors will be smeared with the "sexist" tag when they dare to speak out.
Food for thought...
Please share this on Facebook. I love irony.
Just saying....
Now if we starting banning words, doesn't it follow that book burning isn't far behind? Maybe that's why there is such a push toward e-books. Just a keypress and a book can disappear from Amazon. Perhaps piracy of e-books is an actual virtue; those might be the only copies available to the public in the future. Mind you, the feminists might have twinges of nostalgia for a good 'ole fashioned Nazi book burning. Bring your marshmellows!
The books in mid-air contain the words bossy.
Relax, it's only censorship
Great Canadian 80's music video from Canadian band Frozen Ghost. Probably the best song I ever heard about CENSORSHIP. I was only 19 when it the song came out in 1987, but would of never guessed that it would be even more relevant today. Peaked at #4 on the US Mainstream Rock charts.
Almost logical feminist
Mary Dalton at Huffington Post listed 5 reasons she was not banning bossy. Good for her!
Banning words gives them too much power. Period. And, there are always unintended consequences of such campaigns. Can you imagine the potential parodies?
Yes I can imagine the parodies. Stupid ideas are the easiest ones to parody.
Later on things went downhill in her column...
From now on, I am going to make it a point to call more men "bossy" and stick with "assertive" for women until men have achieved parity.
So they're saying that bossy is a negative word, but it's okay to useit to describe men, until some magical date, decided by you, we officially have an equal number of men and women who have been called bossy. Even the NSA doesn't have records like that! Feminists like to say they support human rights; I call bullshit.
Credits:
Sandberg image via Flickr
Nazi Book Burning via Wikipedia